Thailand has always been known as a top destination for people from every country to visit at least once for its beautiful islands and unique culture. Thailand has been looked at as a get-away country for most because of its amazing weather and because of the comfort that the country gives out to people. There are many activities that an individual can do when you're in the country, and what that is, is totally up to you.
When you enter Thailand, the first thought that usually comes to mind is "wow! it's really hot here". Well, in this case, hot weather can formulate the idea of you going to the beaches and lucky for you, Thailand is filled with beautiful beaches and islands that are a sight to see. Exploring Bangkok is also another form of activity that you can do when you're in the country. Experiencing the nightlife, markets, or even riding a Tuktuk is considered an experience that you should be doing at least once in your life.
One unique activity that is often overlooked is receiving a Thai massage. Every road that you come across will most likely present itself with a small massage parlor down the street that you can easily visit. You may also find boutique massage & spa parlors in the malls or in hotels which are common to foreigners.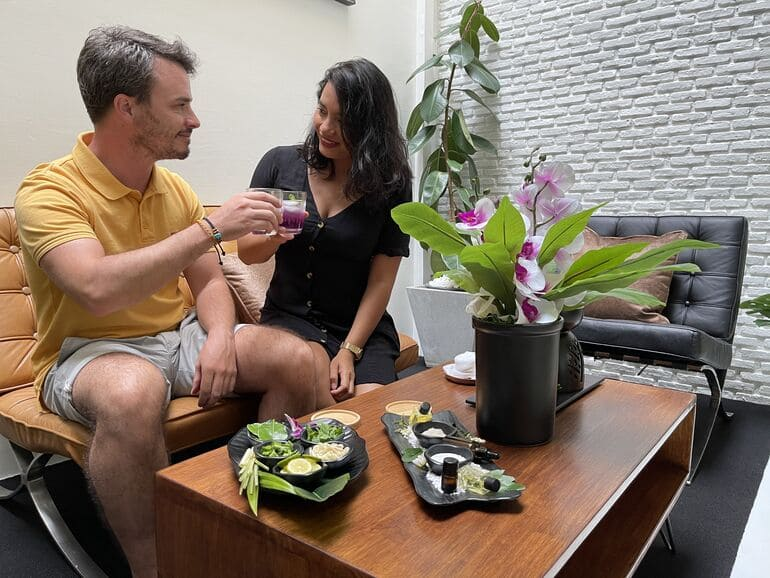 But what is something that you can actually do that is both a unique activity and also something that can enhance a relationship between you and a partner? If you haven't thought about it yet, try learning a Thai massage together with professionals. Why exactly should you be doing this? It's because you have never thought about this being an actual activity and it actually becomes a fun form of activity for both you and your partner.
The idea of going to a class together (similar to a cooking class) promotes bonding and teamwork while also learning a skill that is considered niche. A big plus that comes with this is that you can even bring this skill outside and conduct therapeutic massages to your partner or even to your family members or friends. Being able to do a massage is actually a skill that is worth mastering in your arsenal.
Nuad Thai School today contains multiple courses for both beginners and professionals to grant you a skill that you have never learned before and to bring that to the next level. It's not every day that you have such a unique skill and with our experts and licensed therapists, we can help you gain a new experience in Thailand.