The massage industry has continued to grow despite the events of the pandemic in 2020. As we look at the situation today, Covid-19 has taken a small step back and businesses around the world are slowly picking up the pieces that were left back. With the demand for massage therapists growing around the world, certain individuals are learning how to do basic massage techniques to obtain unique skills.
If you are looking to become a massage therapist, it is important that you understand the top massage therapy techniques that can be done to any individual today. Different massage techniques will help your customer arrive at various states of mind such as relaxation, stress relief, and skin healing. If you're looking to get into a massage school like Nuad Thai School, you will need to consider these massage techniques to get your skills to the next level.
Swedish Massage Therapy
Swedish Massage Therapy is by the far the most popular massage therapy in the world today and is accustomed to almost every country in the world. This type of massage is performed with different stroking motions to the body to help the person feel relaxed. For clients that are always stressed or have some stiffness in the body, the Swedish massage can help loosen your muscles up and create a relaxed sensation.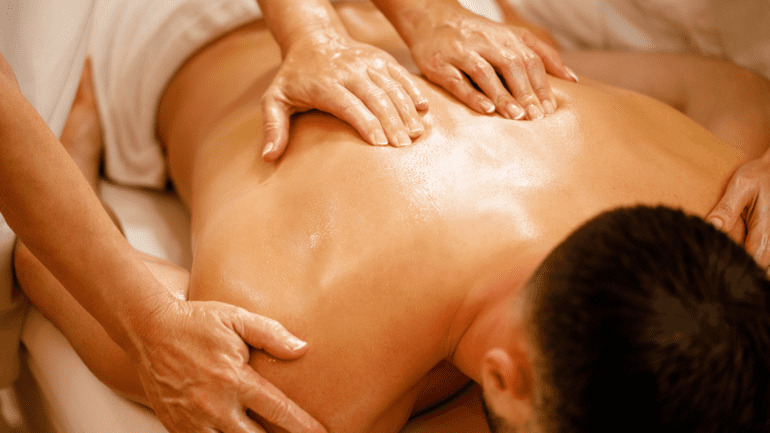 Hot & Cold Massage Treatment Therapy
This unique massage therapy is similar to an onsen where you are mixing both hot and cold sensations to relieve muscle stress. This massage is great for soreness and pain in the muscle and can bring healing to the body immediately. The massage starts by using warm oil to heat up the muscle which causes looseness and relaxation. A cooling gel is then used to start cooling up the muscle as a form to release the pain away.
Deep Tissue Massage Therapy
This particular massage therapy follows similar techniques to Swedish massage. The deep tissue massage digs deep into the muscle and is more specific in terms of massaging the right areas of the body. This particular massage is usually known for people with very tight muscles and to release stress. You will find that athletes or working people will ask for a deep tissue massage therapy as their body is usually stressed every day.

Today at Nuad Thai School, we provide multiple courses for both beginners and professionals to help you achieve a skill that can be helpful for everyday life. You can know reach over to one of members by simply calling us and making an appointment for training.